FERN SMITH-BROWN
AUTHOR


Of Historical, Romantic Suspense and Contemporary Novels
And Non-Fiction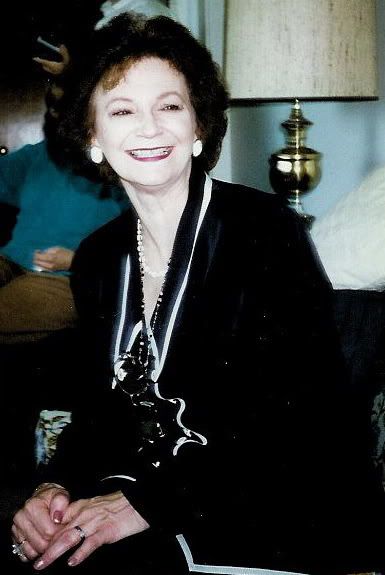 Frequently Asked Questions
(In case you wondered.) So sit down, let's chat.

Where do you get the ideas for your books?

Goodness! Ideas come from many things, places—even people! It can be when I'm at a specific place and I begin to see images in my mind's eye that start to grow into a novel scene or I hear a bit of conversation from strangers standing close to me and a full blown scenario can erupt from that fragment of dialogue.
Almost anything can trigger a seed of an idea.
For instance, we were having some work done to our chimneys on our 1880's home and I went outside to see how things were going. When I looked up—up, up, four stories high up—one of the men stood erectly against the scaffolding. He was African American and stood with his arms folded across his shirtless, bare chest looking, for all the world, like some kind of feudal lord surveying his kingdom as he gazed across our wide expanse of lawn. Because he looked like some character out of a book, immediately an idea jumped into my mind. And the "what ifs" started to flow.

What if—it was the 1930's of the great American Depression when life was very difficult and many were without jobs?

What if—a white girl and her mother had to move into a shantytown like so many others in similar straits during that time, just to accept a menial job of working in the tomato, tobacco and cotton fields? Remember, this was an era of joblessness, when

any

job was better than none at all.

What if—she becomes best friends with a 17 year old Negro boy who lives on the opposite end of Shantytown—an unheard of friendship in the 1930's—the era of the Ku Klux Klan that ran rampant during that time, menacing not only the negroes, but immigrants and even white people who befriended the colored.
And, with that tiny seed of an idea, those "what ifs" grew into the novel

SHANTYTOWN— All Within This Circle

. (This manuscript is currently with a publisher as I await his reply.)



Do you keep to a writing schedule?


I try to write something every day. Many days—as my mother used to say—I will spend an entire working session going over a manuscript, put in a comma—and the next day take it out! Actually, I still like the old method of writing chapters in a notebook or legal pad. When I get several chapters done, I type them into my computer, fleshing it out as I go. I have tried to save time by typing directly into the computer word processor, and have done several books that way, but I find when I have a story pretty much in my mind—with that beginning, middle and end—I like to revert to the pen and legal pad. Even though I type about 100 words a minute, my thoughts seem to flow better with the pen in hand.



Where do you write?


I think folks ask this question because they think of starving writers in dismal attic rooms ekeing out a lonely existence in their quest for penning the "Great American Novel". But, actually, it's nothing as remarkable as that. I sit with pages of notes around me, my legal pad and whatever pen I have started that manuscript with. I'm not superstitious, but I don't like to change pens once I've started writing a new book. In my mind, it is bad luck. Maybe I AM superstitious!!


We have a den in our home that I have divided into His and Her sides. We each have an armoire for our computers (so we can tuck everything away and the room stays neat). His is on one side of the room with the wet bar (I have no idea why on earth we ever bought that, as it is never used). My armoire is on the opposite side of the room with a cosy fireplace between us. It is a quiet room. Husband keeps a tv running constantly when he is working. I never do. Can't stand the interference. And I rarely work when he's in there working because of the droning noise of the t.v. I want absolute silence when I work. The t.v. dialogue gets tangled up with my thought processes and I find it very annoying. If you've ever written a novel or short story then you know if you don't get it down while you're thinking about it, it will be lost forever. When we are on long trips, like the yearly trek to Florida for the winter, I keep my legal pad handy and all my notes in my briefcase close at hand. I even drag it all into the motel at night—just in case I need to work. One never knows when a fabulous scene might come to mind. If so, I want to write it all down right then for fear of losing it come the morning.



What comes first when you write, the plot or the characters?


It varies. Usually a plot with a character that stands out in some unusual way. When I have a plot and the character gets into my head, scenes start to flit by like a movie reel in slow motion. I allow it to flow, thinking about it intently until it all starts to gel, then I grab a pen and notebook and start making notes and chapter outlines.



How do you choose a book title?


Many times, I have a title before I have the plot of a story. I simply get a catchy phrase (which is whittled down) or a distinct title and build a story around it. If I can't get a title right away, I seem to find it difficult to come up with one that is suitable and have to rely on editor/publisher input.



Do you have a favorite character from your books?


Yes. I have several, but the two that I have grown especially fond of are Willa and Lee Roy from

Shantytown

mentioned above. They are just very good characters with distinct personalities—and are very "real-like".



Do you have a favorite book among those you have written?


I really get wrapped up in my books, the scenes and the characters. Characters become "real" to me. Each of them has factors that makes them a favorite. Books are like your children—there is no favorite among them, only specific characteristics that we favor.



Do you just write romances? Why did you choose that genre?


I write some non-fiction but I write those with a specific purpose in mind like

How To Have A Succe$$ful Book Signing.

I used to be a small publisher and wrote that to help my authors promote their books. I wrote T

HE BECKONING HILLS -Chronicles of the Hamlet of Darlington

for the residents of our town.

It

was a glimpse of the history of our small village woven among bits of interesting tidbits about the people living here now. But, of course, romance is my favorite. I have been told (many times) that I am an incurable romantic. Perhaps so. I just know I want to touch my readers with a great sense of an unforgettable love. I want to bring the magic of such a love to them through the written word. Escapism from our daily lives is a good thing. I want readers to remember that love story even after they've picked up another romance to read. A great romance makes one cry (women love to cry over a good book! They do! Don't let them deny it!) They also like to laugh. A satisfactory romance is like a haunting melody—the story will linger in your mind long after you have read the last word.



How long did you write before you sold your first book?


For many years. Actually, I owned a small local paper

The Darlington Times

and had begun to publish

Penny Paper Novels

when our readers began to ask for something besides the short stories we sometimes included in the paper. I self published

The Beckoning Hills,

and a few others under the

Penny Paper Novel

imprint. But as

Penny Paper Novels

grew, I had to place a listing in

The Writers Market

so that I could get manuscripts from all across the nation. I published a man named Jack P. Jones who had already published numerous books—both fiction and non-fiction. Several years later, he decided to start his own publishing company GoldenIsle Publishing Company, Inc. and he contacted me for some information. We began to talk daily at length and he then asked me what I was working on. I told him a historical novel titled

Plantation

. He said, "Why don't you send it along and let me have a look at it?" And as they say, the rest is history. Jack published

Plantation

, and then

Unforgettable

, a romantic suspense and had contracted for my next three books. Unfortunately, before the third was published, Jack died of a heart attack. It was his family's decision to close the publishing company.


Where can I get copies of your books?


As all writers know, shelf life is short in book stores. However, my books are widely available on the internet at the usual book sites like Barnes & Noble, Amazon.com, and others. They can be purchased there as personally autographed copies for your own library or as a gift to others. You may also purchase directly from this website. Simply contact me with your interests.



Can I buy copies of your books from you?


Absolutely. Most of the time I have books on hand for promotional purposes and for my local book signings. I always purchase large quantities of First Editions so that I can have them for my book signing and for my customers who like to purchase directly from me—usually for autographed copies. If I have them available, I am always happy to sell them to a reader and to personally autograph them. All you need do is ask.
Back to Top
Back to Top
|Welcome|
|About Me|
|FAQ|
|Books|
|One Writer's Life|
|Contact Us|
|gpage|